About Me
Linda Geer, LMT, RMT, bringing over 20 years of energy bodywork experience as a certified Reiki Master/Teacher, Animal Reiki Master, and Licensed Massage Therapist. Other certifications include, Stress Management Counselor, Medical Intuitive Level 1, Healing Touch Practitioner Level 1, DNA Theta Practitioner Level II, Sacred Childbirth with Reiki Practitioner, Kundalini Reiki Master and Yoga Nidra Practitioner. Linda is also a Spiritual Coach and Independent Product Consultant for doTERRA essential oils. (MA 79609)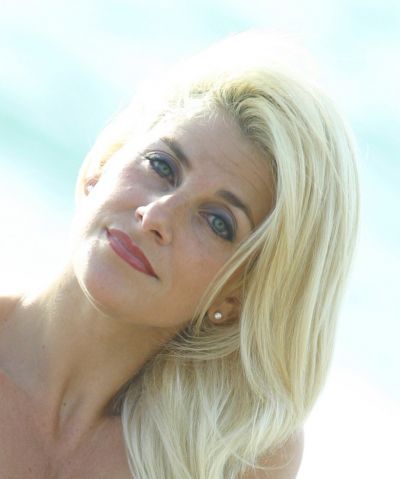 Linda grew up in a small town in upstate NY and at a very young age, had a tremendous pull to help people and animals heal on many levels; spiritual, mental, emotional, and physical. It wasn't until 1997 that she was able to fulfill this dream by leaving NY and moving to South Florida. During this time she went back to college and obtained a Bachelor's degree in Business and Psychology from the University of Miami. Still following this tremendous pull to help people heal and not particularly finding it in Western Medicine culture, she decided to look into more holistic and spiritual approaches to healing. While searching for a way that her intuitive talents could be used to help others, she came across the healing art of Reiki. In 2000, she enrolled in a Reiki Practitioner Certification course at LifeWorks in Boca Raton, FL and within the next few years, took her Certification to the Master level so that she could also teach Reiki to others one day.
As a Reiki Master, Linda channels vital life force energy, so as to help people to heal themselves by letting go of stress and anxiety, to achieve inner peace and deep relaxation. All of this attributes for individuals having a healthy balance in their lives. Some of the tools that Linda uses include methods of chakra balancing, aromatherapy, sound healing and meditation. Linda's practice focuses on getting to the root of emotional issues and she is passionate about working with those who suffer from anxiety, depression, and trauma. As a survivor of many of these issues herself, she creates a safe, loving space so that you can freely let go and trust that you will be fully supported. As soon as you meet Linda, you feel warmly welcomed and as if you've known her your entire life as a trusted close friend.
Due to Linda's deep love and respect of animals, she has expanded her Reiki practice to include Animal Reiki and is a practitioner/member of S.A.R.A , which stands for Shelter Animal Reiki Association and has volunteered with the Humane Society of Broward County, Peaceful Ridge Horse Rescue and the South Florida SPCA, in which she has worked with abused and abandoned horses by offering them Reiki.
While still craving a deeper knowledge in which to help people to heal, Linda quit her Corporate job after 26 years and decided to go to massage therapy school in order to dedicate her life to aiding others in healing full-time. Linda graduated from Educating Hands School of Massage in Miami which is ranked number 3 in the nation out of the top 10 massage therapy schools in the United States. Linda's massage therapy is a fusion with energy healing to balance the mind, body, and spirit. She specializes in Swedish and Therapeutic Massage, using energy techniques to teach the body to deeply relax for pure healing to take place. Her philosophy comes from a place of love, compassion and knowing that a massage doesn't have to hurt in order to be effective. She believes that it is only through the relaxation and stress relief process that the body can heal itself. She is in tune with the body and soul's need for gentle, yet effective vibrational changes in order to realize what not being in pain feels like; a "reprogramming" of the body.
Being able to combine her passions and actually call it a career is a dream come true! She feels it is a true honor for other beings to entrust not only their bodies but their energy field into her hands. This is one thing she never takes for granted.